Order Your Weight Loss Formula And You Will Also Receive: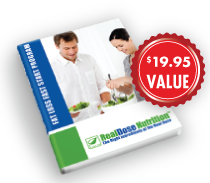 A Free Private Session With a Healthy Life Coach
12 Weeks of Free Group Healthy Life Coaching Sessions
Your Free "Fat Loss Fast Start" Program Guide
Unlimited Phone And Email Support
And Mouth Watering Recipes That Our Customers Love
Doctor Recommended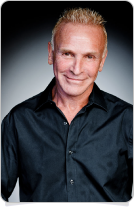 "I have been around the nutritional supplement industry for 23 years, and rarely if ever have I seen a company that pays as much attention to the science as RealDose. Their commitment to the right ingredients at the real dose is not only impressive, but already changing the industry."
Dr. Jonny Bowden
New York Times Best Selling Author
Frequent Dr. Oz Contributor
Real People Real Results

*Disclaimer: Results are not typical. Expected results are based on separate double-blind, placebo-controlled human studies on the two primary ingredients in RealDose Weight Loss Formula No. 1. In one study, those taking one ingredient daily for 8 weeks as part of a low-calorie diet and moderate exercise program lost 2.4 times as much weight than those taking a placebo pill (1.2 pounds vs. 0.5 pounds per week, on average). In another study, those taking the second ingredient daily for 60 days as part of a low-calorie diet program lost over twice as much as those taking a placebo pill (1.3 pounds vs. 0.6 pounds per week, on average).
RealDose • 123,580 like this
January 29 at 11:04am

Lisa E. Rivera
May 29
I have been taking Weight Loss Formula No. 1 for only 11 days but already feel so much better. I've lost weight and have more energy than I thought possible. My appetite is greatly reduced, resulting in my eating far less than normal.
Each morning when I put my clothes on they feel a little looser. It was just the opposite a month ago; every morning they seemed to be getting tighter. My self confidence is improving with each pound I lose as well. It's a wonderful product.
My husband is thrilled to see me losing weight... he too was skeptical at first but now we are both totally sold on Weight Loss Formula No. 1. I've already ordered another 30 day supply.*
Like • Comment • Share

32

Jane Blaho
February 4
I've lost a significant amount of weight and inches so far, and feel so good about myself now when I look in the mirror in my size 4 skinny jeans, or when someone compliments me on my weight loss! It's fun having my husband flirting with me after almost 29 years of marriage.*
Like • Comment • Share

28

Jacquelyn Layne-Scheef
May 28
There is no edgy or wired feeling and the pudgy midriff, where I needed to lose, is gone.
Tying my shoes is easier, playing with my kids is fun and fitting into cute clothes is all because of RealDose.*
Like • Comment • Share

17

Cassandra McElroy
February 25
I can still have a cookie or brownie, but I only want one instead of six at one sitting.....and to be honest I really don't want to eat them anymore at all. I have not only reached my goal, I have surpassed it. The stubborn muffin top is gone and I feel great!*
Like • Comment • Share

32

Martha Gerling Schroder
February 4
As a lifetime member of Weight Watchers, I know how to lose weight, but lately it wasn't working. RealDose made the difference and now I'm down two dress sizes!*
Like • Comment • Share

28
Why People Are Ditching Ordinary Diet Pills For RealDose Weight Loss Formula No. 1™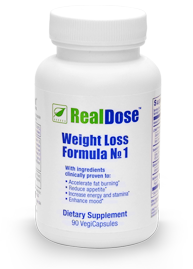 RealDose Weight Loss Formula No. 1 includes 2 unique ingredients each clinically proven to more than double weight loss..
I'm Ready to Double My Weight Loss!
Doctor formulated solution tackles the key hormonal blocks to weight loss... without a prescription.
Contains 100% natural ingredients clinically proven to more than

double your fat loss

without requiring more time at the gym.1, 2
It curbs your appetite so you don't feel deprived and head to the fridge for some late night munchies.
It helps carbs to get used as muscle fuel or burned as energy rather than being stored as fat.2
And it reduces stress while boosting mood and energy so you feel great, and less likely to reach for "comfort food."
And The Best Part, RealDose Weight Loss Formula No. 1 Is 100% Stimulant-Free And Available Without A Prescription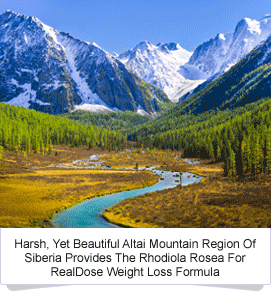 RealDose Weight Loss Formula is made with organic and wild-crafted ingredients sourced from Madagascar, India and the Altai Mountain region of Russia. These clinically proven ingredients deliver their benefits WITHOUT harsh stimulants or caffeine and are ideally suited for both weight loss and ongoing weight management.
Two independent human clinical studies show more than double the weight loss vs. placebo when two of these unique ingredients are taken at the dosage delivered in RealDose Weight Loss Formula No. 1.1, 2
Double

Your Weight Loss Without Pain Or Deprivation

Two separate ingredients in this formula (dolichos biflorus/piper betle extract & caffea canephora extract) are both proven in human double blind studies to more than double weight loss... so we decided to combine them.1, 2
Removes All 4 Hormonal Barriers To Fat Burning
RealDose Weight Loss Formula boosts your adiponectin levels (your fat burning hormone), lowers your ghrelin levels (your hunger hormone), helps regulate your blood sugar levels so you store fewer carbs as fat, all while helping keep your cortisol levels (your stress hormone) under control. This is an industry first: a safe, natural solution clears these critical hormonal pathways to accelerated weight loss.3
Stimulant Free
Most over the counter diet pills contain harsh stimulants or caffeine and can actually make you gain even more weight after you stop taking them. RealDose Weight Loss Formula doubles your weight loss safely and gently without stimulants, so you achieve lasting results.
The Right Dose Means You Get Real Results
Every batch of RealDose Weight Loss Formula is 3rd party certified to deliver these specialized botanical extracts at the same dosage proven effective in the clinical research. Proven ingredients at the real dosage means you'll get the same results... more than twice the weight loss.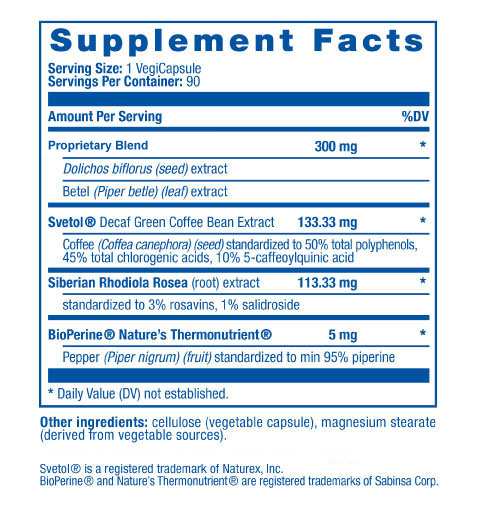 Over 219,000 Customers
The word is spreading about RealDose Weight Loss Formula No. 1 as more and more people in the U.S., Canada, Australia, the UK and around the globe are finally losing their stubborn excess weight. Every week, we receive many heartfelt stories from customers describing how their lives have dramatically changed for the better after trying RealDose. A Grandfather who can now play with this grandkids. A wife getting compliments from her husband. New outfits that fit. We've just about heard it all. Now it's your turn!